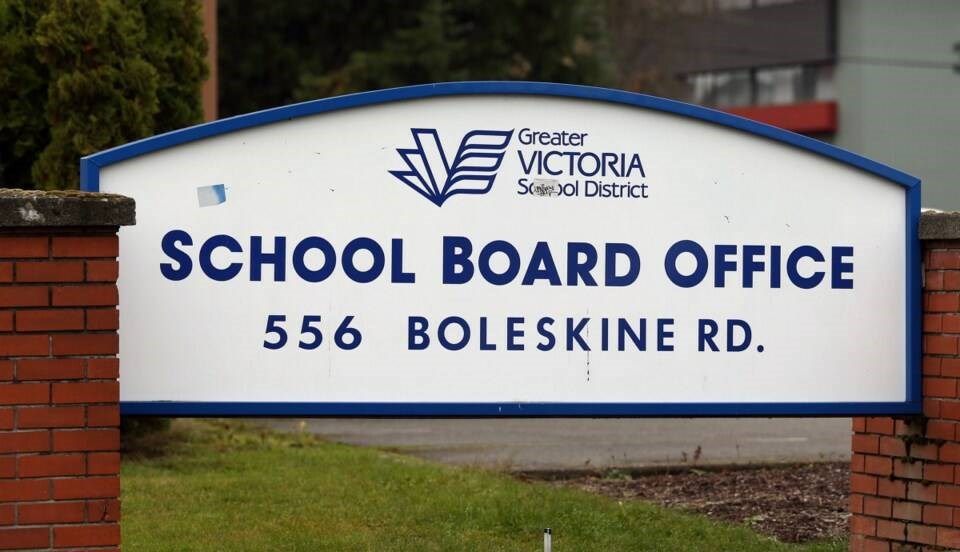 A small number of students are showing up for classes in Greater Victoria schools this week
[ad_1]
Heather Macdonald is grateful to be working from home because it means she can be with her two daughters during their extra week off school amid rising COVID-19 cases.
Classes were due to start on Tuesday, but are now due to start next Monday to give schools time to work on improved safety plans.
Macdonald, chairman of the Margaret Jenkins Primary School Parent Advisory Council, has a daughter in grade 6 at Central Middle School and a daughter in grade 3 at Margaret Jenkins. She said on Tuesday the two were successful in dealing. "One just went for a walk with a friend and they're sitting outside playing a board game right now."
Macdonald also scheduled dates for the girls, so the parents involved could share the babysitting duties.
She said the week delay before returning to school after the Christmas break is difficult for some parents, including those whose work is not from home.
"I know some parents are thankful that it's only a short week," Macdonald said. "That's what I hear from a few people."
Some students were still able to attend school on Tuesday, including those whose parents receive health care and other essential services, and students with special needs. Margaret Jenkins is one of 28 elementary schools in the Greater Victoria School District – which are home to approximately 20,000 students – which had students in cohorts ranging from 20 to 50, Acting Superintendent Deb Whitten said.
She said elementary schools have more students than middle or high schools, although no overall number is immediately available.
Whitten said there was no instruction for the students in attendance this week. "There is programming, obviously, but there is no instruction this week."
Programming can include basic numeracy and general literacy exercises, she said.
Ravi Parmar, chairman of the Sooke school board, which oversees nearly 12,000 students, said about 275 students attended schools in the district on Tuesday. The largest attendance was 29 students at David Cameron Elementary School, with significantly lower numbers at sites like Dunsmuir Middle School with nine and Belmont High School at three.
Parmar said the extra week will give the district time to assess the impact of the rapidly spreading Omicron variant on its workforce, from teachers to bus drivers and guards.
"There are a lot of people who contract COVID," he said. "This new variant is spreading very quickly, so we need to have a clear understanding of what our workforce is right now. "
Parmar said the district is flexible in assessing whether students can attend school this week.
"The key thing is that we know a lot of families who just have to go to work because they are living paycheck to paycheque," ​​he said. "So I would say to any family that needs support from their school or has issues with childcare, please contact your local principal and your local school and we will do everything in our power to help you. . "
When school resumes, the focus will be more on daily health checks for symptoms of COVID-19, he said. "If you are not feeling well, please do not come to school.
Saanich School District Superintendent Dave Eberwein said about 200 students from the district of 8,000 attended school on Tuesday.
He said most parents understood the delay in going back to school. "We had a very supportive community of parents in Saanich. "
Students returning to Saanich District schools this week include those with "complex learning needs" who need academic support, he said. Parents who are essential workers – mainly in the health field – are encouraged to call their school principals to arrange for their children's participation.
Saanich Teachers' Association president Michael MacEwan said teachers had considered the potential for some schools to close due to a lack of staff linked to COVID.
"If COVID brings the school to the point where there aren't enough staff to run the school, there aren't enough staff to supervise the children let alone educate the children, then there must be contingency plans. "
A statement from the Greater Victoria School District says it plans to take additional measures such as holding virtual staff meetings and limiting visitors to schools.
Greater Victoria Teachers' Association president Winona Waldron said its nearly 2,000 members would be busy this week preparing schools for students and also considering the possibility of a return to online learning.
Waldron said the vast majority of teachers in his association, up to 97 percent, are vaccinated and most of them will likely be able to receive their booster shots this month.
[ad_2]