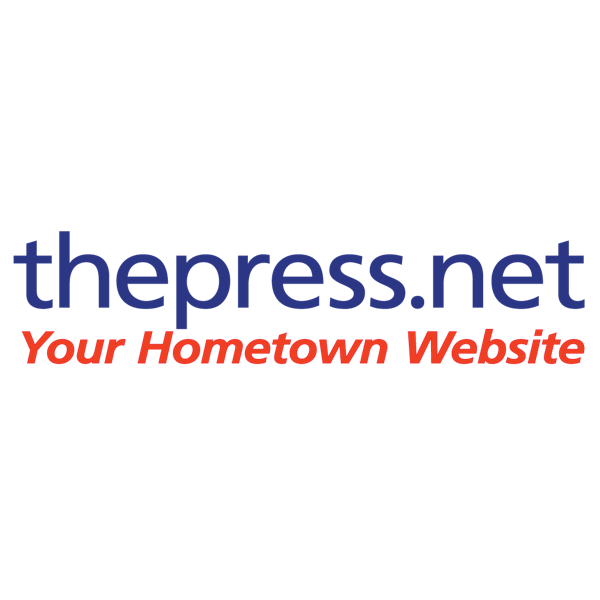 Antioch residents demonstrate against rent increases | Antioch
Antioch Some 65 supporters recently rallied to demand safe and affordable housing and an immediate halt to what they call "exorbitant" rent increases.
Low-income tenants at Delta Pines Apartments and Casa Blanca Apartments, two federally-subsidized affordable residential buildings, are facing possible displacement after their corporate landlord recently increased monthly rents by up to $500.
Organized by the East County Regional Group (ECRG), First 5 Contra Costa and The Alliance of Californians for Community Empowerment, the protesters gathered in the nearby Lowe's parking lot and then marched to the Delta Pines Apartments while holding signs and chanting . People at the rally spoke about their first-hand experiences of unaffordable rents, fears of eviction and harassment from landlords. Speakers also discussed data from the survey showing the need for renter protections for Antioch families.
Delta Pines and Case Blanca residents aren't the only ones facing sudden rent increases. A new survey of Antioch residents shows rent increases and housing instability are rampant across the city. 79 percent of renters say they are worried about rent increases, while 68 percent are concerned about being able to pay their current rent. ECRG Local Parent Advocates, sponsored by First 5 Contra Costa, conducted the community-based survey of more than 1,000 Antioch residents to understand their housing challenges and needs.
Lack of access to stable housing "is a threat to our basic humanity," said Rocheall Pierre, an Antioch resident and member of the ECRG. "Life in Antioch poses a challenge for all parents, regardless of their background or income, to find a safe and dignified place in which to raise their family. I live in a company building and pay $1,800 for a one bedroom apartment for me and my son. After renting, there is not enough left over to cover emergency expenses. I had to take out payday loans, which put me in even more debt. ​​Antioch's housing system is broken, giving landlords priority over local families."
The new report, Antioch CHANGE: A Community Housing Assessment of Needs, Gaps and Equity in Antioch, California, is a partnership between ECRG, First 5 Contra Costa, Healthy & Active Before 5 and Urban Habitat. Responses to the survey were collected in 2021, and the process was guided by resident leadership and the principles of community-based participatory research. Although the survey could be completed online, 81 percent of responses were collected in person by ECRG leaders using tablet and paper surveys. The survey was conducted through social media, phone banking, door-to-door advertising and speaking to residents at events, vaccination centers, laundromats, grocery stores, parks, clinics, churches and local service organizations.
Key findings of the report include:
• Respondents paid an average of 63 percent of their monthly income for rent, leaving little for groceries, medicines, child care and other basic needs.
• Fifty-one percent of renters said they were concerned about eviction, and 64 percent feared their security deposits would not be returned if they moved.
• Low-income Black residents and families with young children face the least stable housing conditions, reporting higher rent burdens, fears of displacement and concerns about livability. Among tenants with small children, 83 percent were concerned about rent increases and 75 percent were concerned about being able to pay the rent at all.
"Everyone needs a safe, stable, and healthy place to call home, and that's especially important for young children," said Rhea Elina Laughlin, community engagement program officer at First 5 Contra Costa. "The early experiences of young children are critical to their future learning and well-being. These staggering rent increases and the lack of affordable housing in Antioch have only exacerbated the city's deep-seated racial and economic inequalities, endangering the well-being of our children and the community at large. Local tenant protection measures are urgently needed."
More than four in five tenants and homeowners surveyed said they would like the City of Antioch to take action to limit annual rent increases, prevent unjustified evictions, provide pathways to home ownership and build more affordable housing. For Antioch residents — particularly low-income families of color struggling with prohibitive rents — housing instability is a daily concern. In addition to rent increases and threats of eviction, families face harassment from landlords and property managers. Without protection, families are forced to make the impossible choice of either living in unlivable conditions or becoming homeless.
The report builds on decades of organizing and advocacy for housing justice and provides policy recommendations for Antioch's leadership, including:
• Setting up a rental price brake,
• Requiring a valid reason for eviction
• Adopt anti-harassment regulations for tenants.
Proponents are demanding that Antioch's city leaders implement these policy recommendations. On June 14, Concord City Council passed a new anti-harassment policy for renters. The directive introduces new protections for renters who face abusive landlords who threaten, harass and intimidate them. Landlords who violate the policy can be fined.
The protesters also said they want strong tenant protections in the housing section of the city's master plan. The housing section, updated every eight years, outlines how the city will meet its housing goals and provides an opportunity to address past injustices.
The full report is titled Antioch CHANGE: A Community Housing Assessment of Needs, Gaps and Equity in Antioch, California.