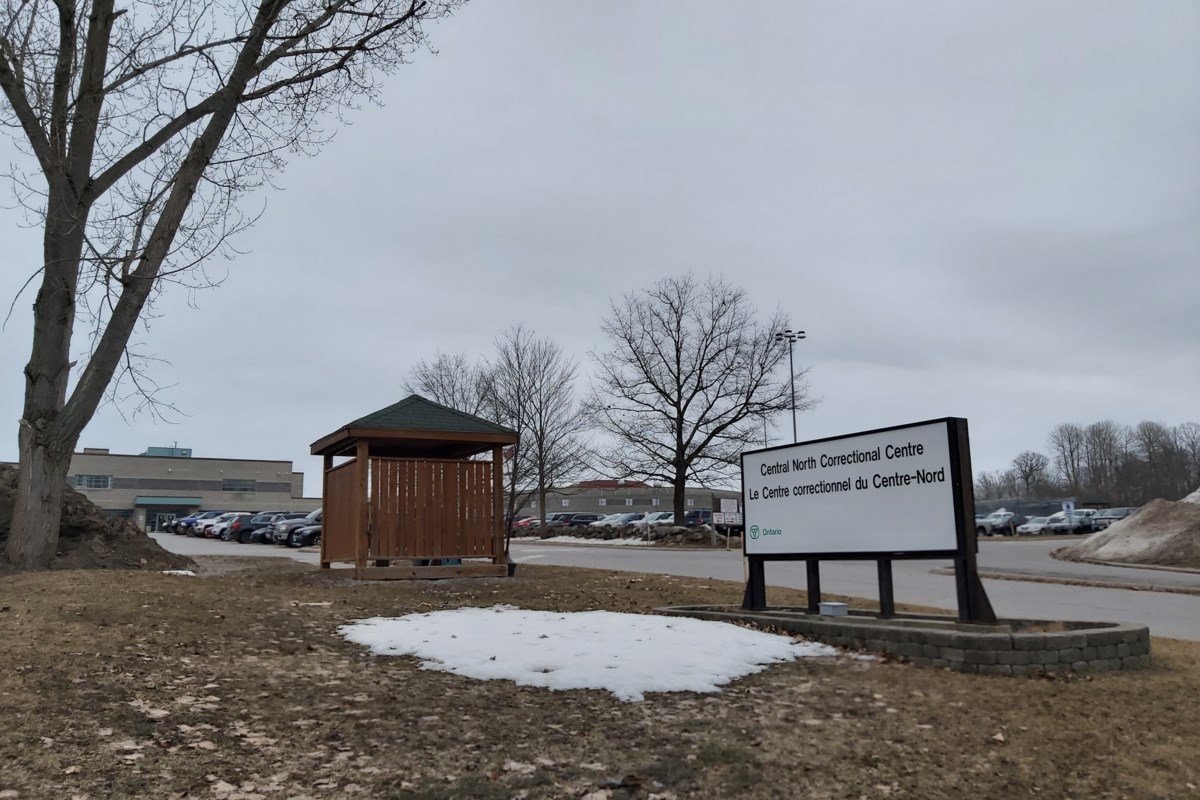 Area super prison gets more guards and communication upgrades
The North Central Correctional Center is receiving additional assistance.
With a large COVID-19 outbreak that affected nearly 150 staff and inmates declared over in recent days by the Simcoe Muskoka District Health Unit, Penetanguishene Institution's staff contingent is increasing.
"We are pleased to announce that seven new correctional officers have now started their duties at the Central North Correctional Centre," said Office of the Solicitor General spokeswoman Hannah Jensen. MidlandToday.
"These hires are part of the Ontario government's investment of more than $500 million over five years to transform corrections and improve security.
Local CNCC-369 president Richard Dionne said while new correctional officers will help, the facility remains short-staffed.
"There has been a local recruitment drive, which will hopefully increase our overall staffing, and another event will take place in the near future," said Dionne, who is also a correctional officer at the prison.
The seven recruits from Penetanguishene are part of a contingent of 107 assigned to settlements across the province.
Neither Dionne nor Jensen said how many employees currently work at the prison.
"For security reasons, the department does not disclose the number of correctional officers at an individual facility," Jensen said. "However, I can tell you that recently graduated correctional officers will be posted to 18 different institutions across Ontario near their home region.
The newcomers went through an eight-week correctional officer training program that was conducted virtually and in person. Recruits received extensive training with enhanced instructions on communication and de-escalation skills. The program also included a focus on anti-Black racism, Indigenous cultural training, and inmate management techniques.
In addition to the seven new staff, Penetanguishene Institution will also benefit from an upgrade to its "outdated" radio infrastructure as part of the province's plan to modernize communications infrastructure in 25 adult correctional facilities and five youth institutions.
"This will ensure that corrections and juvenile justice staff have the communications infrastructure, network and equipment they need to do their jobs and protect the safety of staff and inmates," said Jensen said.
Jensen also noted that Jones said a reliable radio infrastructure is critical to keeping employees and those in custody safe.
Solicitor General Sylvia Jones added in a prepared statement: "This advanced technology will ensure that corrections and juvenile justice personnel have access to a secure and reliable system that will meet current and future operational needs and ensure the protection staff and inmates."
Last week, the province announced it would create institutional security teams at the Penetanguishene Jail as well as the Central East Correctional Center in Lindsay.
The teams, which are designed to protect the safety of correctional staff, inmates and the public, are made up of specially trained correctional officers who collect information from correctional facilities to help prevent human trafficking, drug trafficking and detect contraband items. This information is shared with justice system partners, including police services, to assist in the investigation of criminal activity in Ontario's adult correctional facilities.