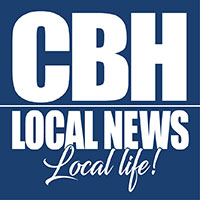 Cox will be named interim administrator of the town of Soap Lake
SOAP LAKE – Soap Lake Police Chief Ryan Cox will be named at the next meeting of City Council as interim City Administrator of Soap Lake.
"It's really more of a city manager, a project manager, not really an administrator of everyone," Cox said.
Cox explained that while in other towns it might be considered a conflict of interest that the chief of police is also the town administrator, the town of Soap Lake is set up in a way that it is not. He further said that he has already taken on many administrative duties since the former city administrator left at the end of June to take up another post elsewhere.
"It was suggested by several civilians," Cox said of how he became the focus for the acting job. "And when I was asked, I said, well, I'm doing three-quarters of it anyway."
He said that with the new position, he would take on certain tasks, including overseeing city projects, grants and organizing training. He noted that this position does not allow him to oversee other city departments, as the city administrator is a department in itself and reports directly to the mayor.
Cox was originally scheduled to be nominated at the Sept. 21 meeting, but the matter was brought up for the next Oct. 5 meeting.
"We do the contract with the chief for six months or until I find someone," said Soap Lake Mayor Michelle Agliano.
Agliano said she actively interviews candidates for the position and always accepts applications.
"We're really looking for someone with strong administrative or management skills," Agliano said. "Someone who can work with our engineers, work with the public, do various tasks given to them by the city council and myself."
Rebecca Pettingill can be reached at [email protected]