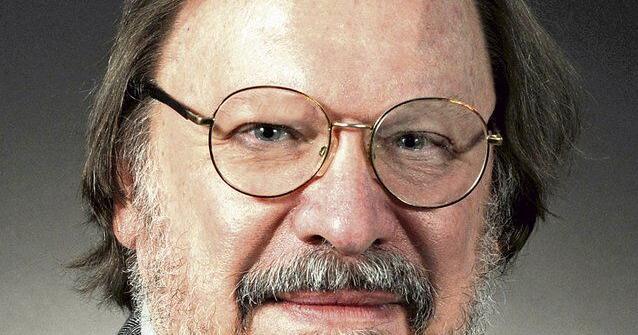 ED ADAMCZYK: A delay on the way to the dumpster of knowledge | Opinion
A local library has an adjacent recycling program and encourages patrons to throw unwanted paper products – newspapers, magazines and the like – into dumpsters in the parking lot for disposal for, presumably, a check to the company's library. recycling. This is where my stacks of newspapers, junk mail, and car magazines go when their life with me is over.
Someone recently launched a dozen volumes in a series called "The Book of Knowledge". Published from the 1910s through the 1960s, the sleek and sturdy hardback book sets – up to 24 volumes – featured a tree on the cover and offered young readers articles on a range of topics. Think of it as the Encyclopedia Britannica for children.
And there they were, sadly dumped in a dumpster atop Pennysavers and shredded paper and glossy newspaper shopping inserts. Someone literally threw away the book of knowledge, and perhaps that's too obvious a metaphor for all that's happened to formal education during the pandemic.
The consensus among those concerned with these issues is that online learning – logging on daily from home to hear what a teacher has to offer – is vastly inferior to classroom teaching, a system that has been disrupted in the over the past three years or so. A recent Kansas City Star story noted that poor students in rural and urban areas have suffered the most, increasing what is called an "education gap" in this country, but education at all levels has been slowed down by the scattered methodology of the recent past.
Graduating classes will soon begin their commencement rituals, and that includes, for example, high school students who had relatively normal freshman years and three years of…what? Two days in class a week and three on the computer? Whole days or weeks off from school? Classes at school compromised with desks far apart and teachers more overwhelmed than usual? I submit that any school's graduating class of 2022 may not be as prepared for all schools preparing a student for those days as, say, the class of 2020.
This Kansas City Star article uses the term "lost year" and any student at any level can anecdotally explain how their educational development has been stalled, delayed, or otherwise compromised by the pandemic response. This means that high school students are less prepared for college and college students are less prepared for college or their chosen professions.
Admittedly, interest in informal education via the Internet has grown; Type in anything starting with "How To" – how to make a papier-mâché sculpture, how to tap dance, how to cook a meal – and the suggestions and tips will amaze you with their breadth. The Internet treats the most difficult subjects – of history, trigonometry, or basic science, for example – the same way CliffNotes, SparkNotes and other unauthorized study guides treat their subjects. You still need instructions, and it's been hard to get recently.
We can't blame the teachers or the administrators, or even the students, for that. COVID-19 has killed nearly a million people in this country, and no one can claim business as usual in all aspects of life. Since by definition this is a pandemic, which affects a wide geographic range – i.e. the world – an extension of the thesis suggests that students in Canada, France, South Korea, around the world, have been affected equally and more or less equally behind the education curve.
Yet no one seems to repeat a grade six because he or she didn't learn enough in the first pass-through. Standards have been lowered, artificially and perhaps inadvertently.
I won't bore you with memories of my own school years, except to say that there were a lot of them, and I won a few and lost a few. My interest in history and journalism led me to careers in history and journalism. Despite a difficult early relationship with math, I learned enough about accounting and engineering to know that I didn't belong in those fields.
To quote philosopher Bruce Springsteen: What I have, I have earned. What I am not, I have learned.
So what do we have now? Eighth graders with a sixth grade education? Do high school graduates get a real surprise when they enter college? Are colleges ready to offer enhanced remedial programs? Yes, I suspect all of that and more.