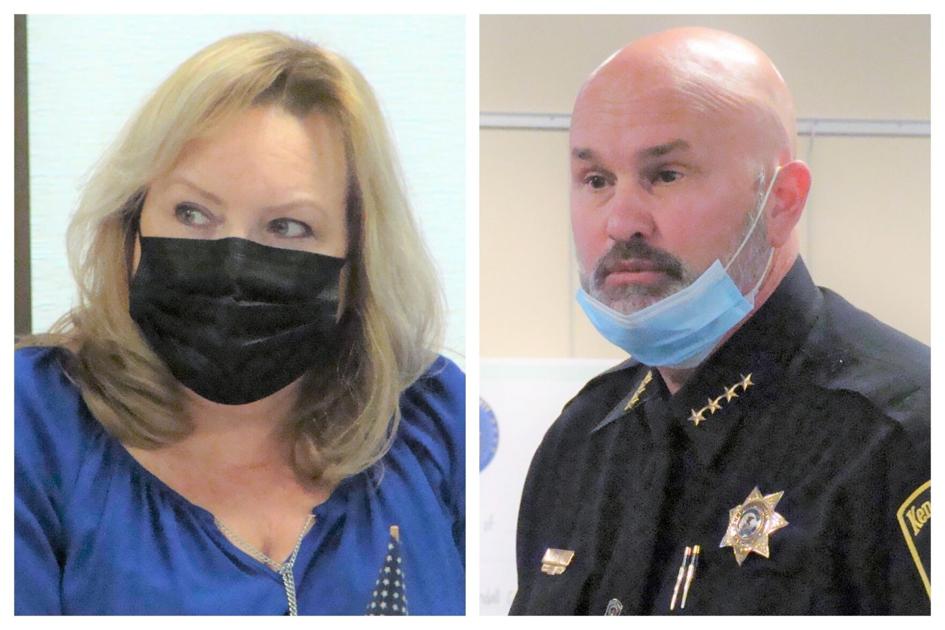 Kendall Baird County Sheriff Has No Knowledge of Percentage of MPs Vaccinated | New
Amy Cesich, a member of the Kendall County Board of Directors, asked Sheriff Dwight Baird at Tuesday's meeting if Baird knew how many of his employees had been vaccinated against COVID.
Cesich told the sheriff that COVID-19 is the leading cause of death among law enforcement officers, and she asked Baird about the COVID-19 outbreak in his department.
Cesich then lobbied Sheriff Baird over the COVID cases among law enforcement officials.
Cesich took issue with Baird's statement that COVID is "like the flu."
It was Kendall County Board Deputy Chairman Matt Kellogg who interrupted Cesich's questioning of the sheriff. President Scott Gryder was absent from Tuesday's meeting.
The Kendall County Sheriff's Office and the Kendall County Health Department are not enforcing Governor JB Pritzker's mask warrant. There is a sign on the door of the County Office building where County Council meetings are held, which reads: "Pursuant to Governor's Order in Council 2021-2020, Kendall County Council Chairman Scott Gryder , issued the following requirement: face masks required. "
However, seven of the ten county board members do not wear masks during meetings, and members of the public are often maskless.
Sheriff Baird did not return a phone message from WSPY regarding the application of the mask warrant.
Listen to Jim Wyman's WSPY Radio Story by clicking on the link below: