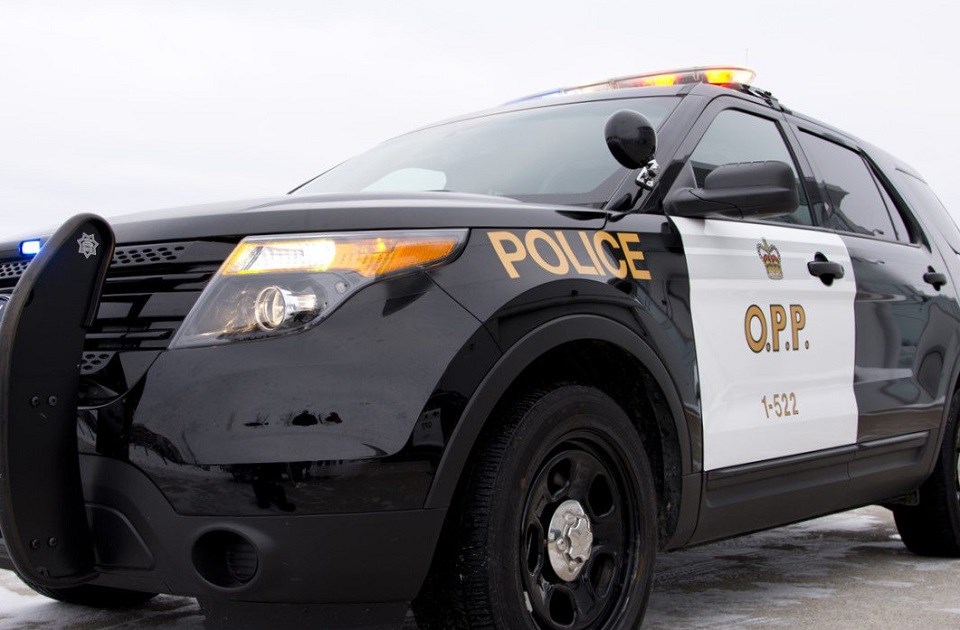 Ontario Provincial Police Arrest Sudbury Police Officer Charged With Resistance To Officer And Trespassing
The charges stem from a weekend incident at a public rally at the Espanola leisure center
Greater Sudbury Police Service (GSPS) police officer faces charges of Resisting a Peace Officer, Trespassing and Possibility of Charges under the Ontario Police Act in following an incident in Espanola over the weekend.
The GSPS said the allegations against the officer stemmed from an incident that could be "dishonorable and disheartening."
The Ontario Provincial Police said that on Sunday, September 26, officers from the Manitoulin Detachment responded to a call at the Espanola Recreation Center over a complaint of individuals alleged to have violated the premises.
Police said the individuals came to the property earlier in the day and were told to leave. Police said the individuals returned to the public arena shortly thereafter.
Ontario Provincial Police say Melisa Rancourt, 47, of Espanola, was arrested and charged with resisting a peace officer and entering premises when entry was prohibited , unlike the Trespassing Law (TPA).
Rancourt is a Sudbury police officer, as the GSPS confirmed to Sudbury.com on Tuesday in a statement reacting to the officer's arrest. Police Chief Paul Pedersen said that although the actions have not been proven, the allegations, if true, are "dishonorable and disheartening."
"The Greater Sudbury Police Service is committed to performing policing duties with excellence and professionalism and the actions of this officer do not reflect our core values," said Pedersen. "Our members have taken an oath to uphold the law in accordance with any law, regulation, rule or order. While these charges have yet to be proven in court, this officer's alleged actions in this incident are dishonorable and disheartening.
"Members who do not follow the law will be held accountable for their actions and will be subject to the same legal process as those we serve. "
In addition to the chief's statement, the GSPS said that in accordance with the Ontario Police Services Act, Rancourt has been assigned administrative duties. The incident was also referred to the Office of Professional Standards for further investigation. An investigation has been opened for violations of the Police Services Act, the GSPS said.