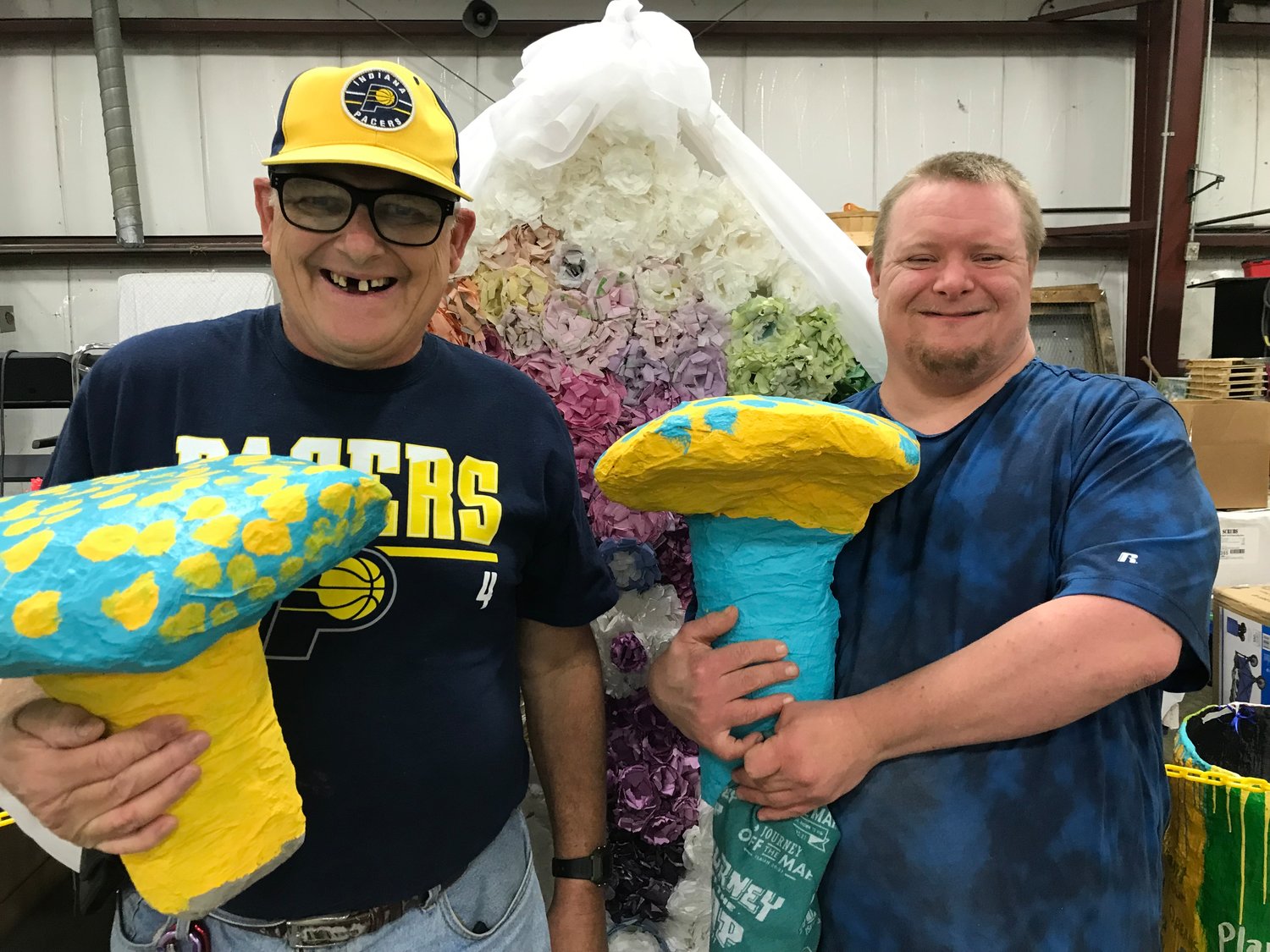 Opening of the ASI exhibition at the Bishop gallery
Journal review
The Mary Bishop Memorial Gallery at the Crawfordsville District Public Library invites the public to view a new exhibition of artists from Abilities Services, Inc. Their work will be on display from Thursday through December 20 during regular business hours of CDPL.
"Abilities Services is a leading community organization providing services to clients with developmental disabilities and their families in Clinton, Montgomery, Tippecanoe and surrounding counties. Said Beth Smith, ASI Montgomery County Coordinator. "We are proud to offer day services, residential group homes and assisted living services, employment services and more to our consumers!" Abilities Services, Inc. values ​​people and their abilities. Our goal is to help people with intellectual disabilities achieve their highest potential and enjoy life where they live, learn, work and play.
The artists used their multitude of creative talents to set up a variety of media for the next exhibition. An 8 foot tall statue of Uncle Sam, a 6 foot tall Statue of Liberty and a handmade American flag (all papier mache and exterior proof!) Would be the complement. perfect for any patriotic themed outdoor setting. Their color synchronization skills were used to create a 3 square foot floral backdrop made up of over 1,000 coffee filters. These works of art would make a great addition to a wedding reception space, class reunion, or other special event using any colors you choose.
In April, artists started creating their own ceramic pieces from donated molds, including Christmas trees, nativity scenes, ornaments, kitchen magnets and flower pots that they are very happy to debut. Other items that they have been diligently created include their popular holiday card packs, magnets, flower and animal themed paintings, and papier mache items.
"Our artists are very happy to be able to share their work with the community," said Smith.
For more information on CDPL's opening hours, please visit http://www.cdpl.lib.in.us/.
If you are an artist or member of an artist group and are interested in exhibiting your work at the gallery, please contact the gallery coordinator at 765-362-4618 or send an email of interest to Toni Woodall at twoodall .carnegie @ cdpl .lib.in.us for more details.