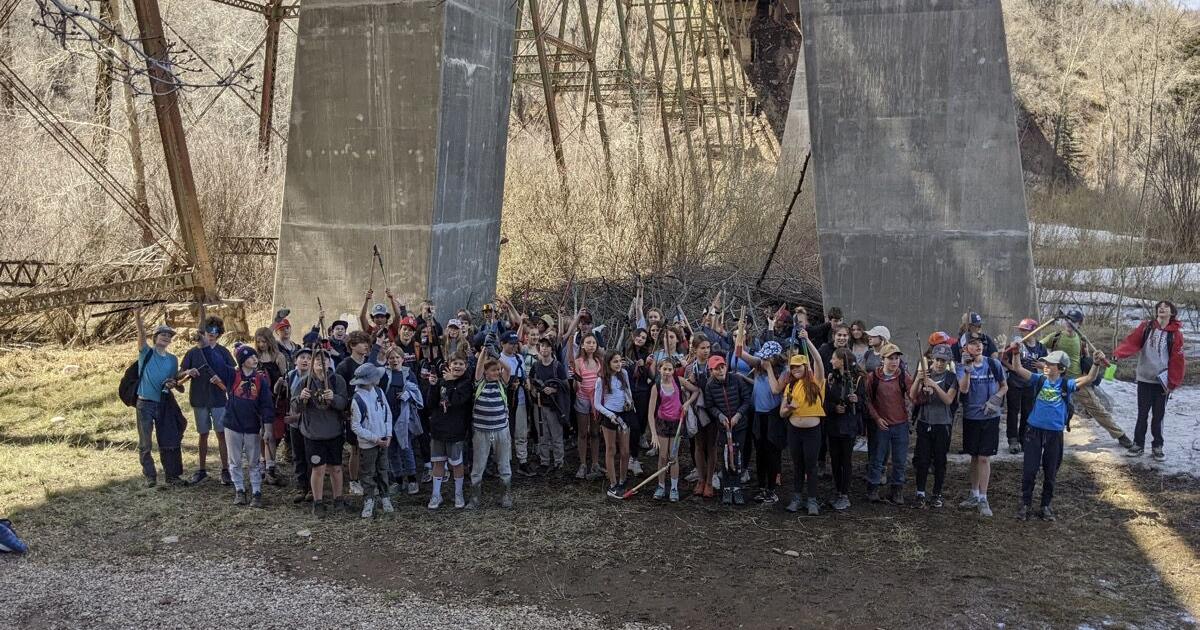 People of all ages and abilities are welcome to help with outdoor initiatives | News
Many people who live in the area know that Roaring Fork Outdoor Volunteers is the place to go if you need to build a trail or clean up a riverbed, but there are plenty of other ways for the community to get involved. to outdoor stewardship without picking up a shovel.
RFOV promotes stewardship of public lands by engaging the community in education, restoration and conservation projects in the Roaring Fork Valley and as far away as Rifle. Through student educational projects, adult training, and volunteer community service projects, the Carbondale-based nonprofit has impacted public lands in the valley since 1995.
While volunteers will always be on the go – building trails and restoring vegetation throughout the year – RFOV is also stepping up its community education program so everyone can participate.
"Our theme for 2022 is 'Making Our Shared Outdoors Common Ground,'" said Jacob Baker, director of communications and strategic partnerships at RFOV. "We welcome all ages, abilities and backgrounds. Honestly, for many years it was a passive statement, but now we are actively creating opportunities that are accessible to everyone and welcome young children – RFOV provides childcare services in voluntary projects for the first time this season – and spanning – city, frontcountry and backcountry sites in our service area.
Individuals can enroll in education and training courses, including an introduction to trail construction and restoration and team leader training. Families can also sign up to work on a project together, and kids ages 4 to 8 can take their own Roots, Shoots and Bunches course. All stewardship programs follow three areas of focus: sustainable recreation, healthy landscapes, and fire adaptation.
No one likes to think of the near misses the Roaring Fork Valley has seen in recent years with the Lake Christine and Grizzly Creek fires, and RFOV is doing its part to prevent such events from happening again as summers become hotter and drier.
"Fire adaptation is just that – looking at how we can adapt as humans, how the ecosystem adapts and the role we need to play in responding to the increased risk of fire as we see increasingly hot summers," said Ben Sherman, education director.
"We've been very lucky here in the Roaring Fork Valley with near misses and fires pretty close, so that education element is really important, and people can take an active role in fuel reduction and learn more about how they can protect their properties and their communities," Sherman continued.
Community education extends beyond homeowners with properties to protect. RFOV also coordinates with local schools and youth organizations to take groups of students on field trips where they can learn about stewardship and participate in things like fire adaptation projects.
On April 18, RFOV took all middle school students from Aspen Country Day School to the Maroon Creek Wetlands, where approximately 85 students fired wildfire fuels in an effort to reduce growth in the protected area to bring back the ecosystem to its intended wetland.
Sherman said the project was beneficial for people who enjoy birdwatching or researching wildlife in the area, and also gave the students a sort of VIP view of an ecosystem few people can see.
"The tangible aspect, I think, is really important, and we see some of these students over the years as they progress through school and participate in RFOV, really build that sense of belonging and of shared responsibility to take care of some of these places," Sherman said. "I love hearing those stories of, 'I brought my older brother, I brought my parents, I brought my friends to show the step I built or the tree I planted.'"
Sherman added that RFOV is working hard to dispel any myths that trailwork is only for a certain type of physically fit person. RFOV works with children from kindergarten through 80s to promote stewardship, and there are many ways to get involved.
"While our most visible way to get involved is by volunteering in a stewardship project, people can volunteer in other ways, like helping with our youth programs, being a photographer, and serving as ambassador of the trail," said Executive Director Becca Schild. "As a member, you can participate in our project selection process in the fall. We also offer educational programs and training to learn more about stewardship skills and principles.
More information, including a schedule of upcoming programs, is available at rfov.org.