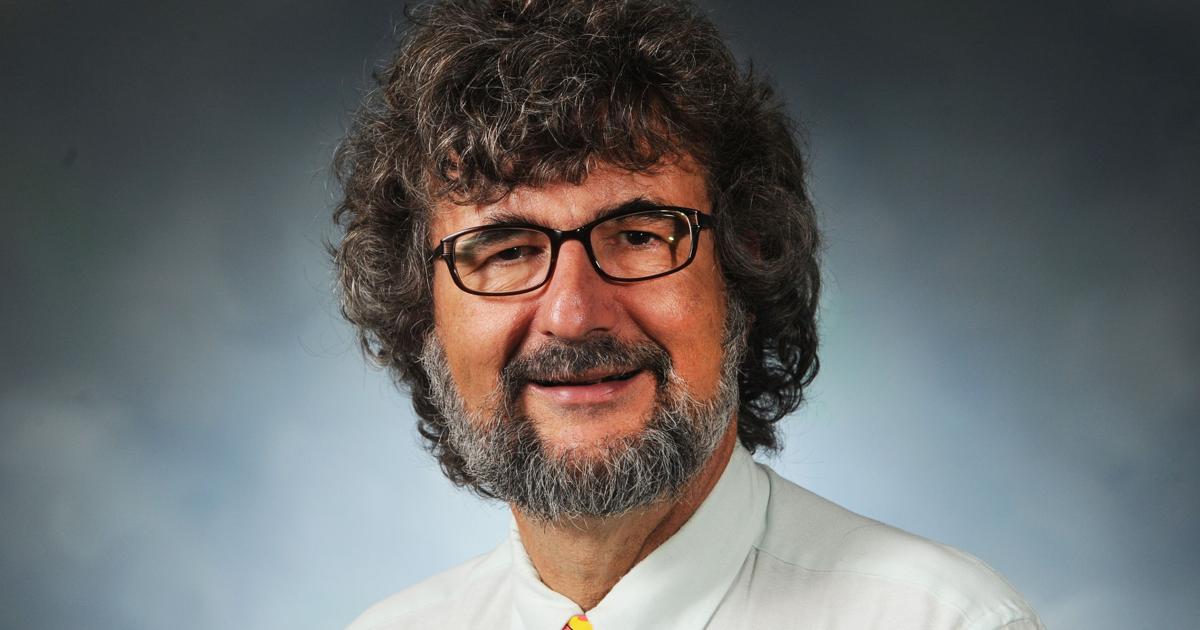 Randy Griffith | The knowledge gained as a journalist is helping me in my own battle with cancer | Pennsylvania
The annual edition of Breast Cancer may look a little different this year.
Since The Tribune-Democrat first featured the Breast Cancer Awareness Project in 2008, I've been the lead writer, contributing about 20 stories and several photos each year for the October 1st special section.
This year, however, I couldn't take on that workload because I fought cancer myself. I am confident that my colleagues were able to take the reins and deliver a quality informative product.
The knowledge I have acquired over the past 14 years has been a blessing in my own struggle. It helps me understand the nuances of treatment and gives me hope through the many breast cancer survivor stories we have done. It helped me focus on treatments and fight without dwelling on worst-case scenarios.
My cancer story began shortly after the publication of last year's edition on breast cancer. My wife, Becky, and I have traditionally gone camping in October at Cook Forest State Park. The camping weekend coincided with the Clarion Fall Leaf Festival, held nearby in the community where I grew up.
During the camping trip, I noticed that I was going to the bathroom a lot, especially at night. Since I was about five months late for my annual checkup with Dr. Conor Mulcahy at Gray Medical Associates in Windber, I made an appointment for November 24 and got a full metabolic blood screening about a week before the visit.
Mulcahy said he was concerned about an abnormally high level of alkaline phosphatase in my blood and ordered an ultrasound of my liver for January 4. It showed what they thought was a harmless cyst on my liver, but Mulcahy wanted a better exam, so he scheduled a magnetic resonance imaging study of my abdomen for January 17.
"Very suspicious…"
If you remember it was the morning after a heavy snow storm and we had 2 or 3 feet of snow in the driveway. Luckily I had planned ahead and parked our cars at the end of the driveway near the trunk road. It took a few hours of shoveling, but we got Becky's van out and drove to Conemaugh East Hills for the MRI.
Later that day I received an email asking me to sign up for Conemaugh MyChart as I had a test result to view. I was expecting something harmless, like "Your MRI study is ready. Contact your doctor for more details.
Instead, I received the full pathologist's report, most of which I did not understand. But the conclusions I clearly understood and they literally knocked me over. This section of the report notes that they found a "large heterogeneous mass in the left kidney" and that it was "highly suspicious of malignancy". There were also "bilateral lung masses and nodules" in my lung that were "highly suspicious of metastasis."
After all my years of reporting on breast cancer, the words "malignancy" and "metastasis" hit me like a Mack truck.
It was too late that day but I called the doctor's office and left a message that I was to see Mulcahy the next day. I also spoke to Becky and called my daughters Erica and Colleen, my sisters Cee and Carol and, of course, my mother. I told them what I knew, asked for prayers, and let them know I'll let everyone know as soon as I know more.
I could have saved us a day of anguish knowing only part of the diagnosis if I had heeded the MyCart warning: "Please proceed with caution as this result may contain sensitive information that is not known to you. yet been communicated by your health care provider."
Turns out Mulcahy saw the report later that evening. He called the office early the next day to have the staff contact me, but I had preempted him and had scheduled an appointment for that afternoon, January 18th. At the meeting, Mulcahy, Becky and I talked about the cancer and he assured us of it. was treatable. He explained that I most likely had kidney cancer and it had spread to my lungs.
We agreed that he contact oncologist Dr Ibrahim Sbeitan and urologist Dr Juddson Chason, both of Conemaugh Memorial Medical Center.
"Immunotherapy"
I knew Sbeitan well enough to have interviewed him every year for the Breast Cancer Project. I was still in the Gray Medical parking lot when Sbeitan called my cell. We talked for several minutes, he also assured me that the cancer was treatable, even though it had already spread to my lungs. He got me an appointment with him on Thursday, January 20. I also got an appointment with Chason for January 19th.
During the visits, Chason and Sbeitan continued to say that the cancer was treatable – even though no one used the word 'cure'. They set up more tests to look more closely at how far the cancer had spread. The following week, I had CT studies of my chest and brain, a bone scan, and finally an image-guided needle biopsy of my kidney.
All of these tests were familiar to me because they had appeared in breast cancer stories over the years. Image-guided biopsies, for example, are the main diagnostic tools for breast cancer. Interventional radiologists perform the biopsies using tiny instruments inserted into the breast (or back, in my case). They guide the instruments to tumors or suspicious lesions by ultrasound, X-ray or MRI.
On February 7, I was back at Sbeitan's office, where he confirmed the diagnosis and told me how he would like to proceed with the treatment. Although there was talk of surgery to remove my left kidney, he felt it was more important to start treating the cancer with immunotherapy drugs to shrink the tumors that were growing in my lungs. Major surgery would have delayed treatments by at least six weeks.
Hearing "immunotherapy" was music to my ears after writing about it for the Breast Cancer Awareness Project over the years. Instead of using toxins to kill cancer cells, immunotherapy drugs are directed at molecular targets within cancer cells. The malignant cells can mimic your body's own cells, evading the body's immune system. The drugs 'switch off' the cells' ability to appear normal, triggering the immune system's attack on the cancer.
I knew it currently had limited use in certain types of breast cancer, but learned that it was effective in kidney cancer, also known as kidney cancer.
'The low point…'
I received my first intravenous immunotherapy treatment that day and two more over the next six weeks. Each included two different immunotherapy agents.
A week after the third infusion treatment, I was taken by ambulance to Memorial with severe shortness of breath. The still growing lung tumors had caused pneumonia.
I stayed there for six days and was sent to Arbutus Park Manor for rehabilitation. I stayed there for nearly three weeks with several setbacks. Sbeitan told me he was taking me off intravenous treatments and started me on daily pills targeting lung tumors.
I had been placed in hospice in Arbutus and returned home with support, medical supplies and follow-up visits from the nurses at Windber Hospice. When I got home on a Friday, I felt blessed that my colleagues at The Tribune-Democrat and another friend had taken delivery of the hospital bed, oxygen concentrator and other palliative care equipment and furnished our living room for my continued recovery.
Still, it was the low point of my battle with cancer. I was very weak, had no appetite, could barely breathe, felt nauseous when I ate, and had lost confidence in the treatments. Becky and I had discussed funeral plans and I learned that some doctors thought I wouldn't make it over the weekend.
I received another boost from my sisters, my daughters and my mother who came over the weekend to help put me on the sidelines as a cancer patient confined to the House. I wore this as I tried to keep the fight going by eating more and taking all my pills.
Over the next month, I started taking short walks with my walker and oxygen, mostly around the playground equipment at Luray Avenue Park in Richland. I had round-the-clock support from Becky and her childhood friend Rina Anderson, a retired nurse from her hometown of Oil City, who earned her angel wings by staying with us for nearly one month. The Hospice nurses came twice a week.
We celebrated our 23rd wedding anniversary and my 65th birthday while I was housebound.
'Support system'
Finally, Sbeitan said I could resume IV treatments on June 8 with a single immunotherapy agent, as well as daily targeted therapy pills. Since then, I have been in therapy every two weeks. I gained 25 pounds, got back to the home care hospital bed, stopped using oxygen, and increased my walking to a mile and a half each day.
We took a week's holiday in August with my mum, sisters, daughters and granddaughter Everleigh at a bed and breakfast near Sligo, County Clarion.
The tumors have shrunk considerably, but I continue to struggle with stubborn symptoms and bad days caused mainly by the cancer drugs. And my hair is thinning.
Overall, the doctors and family are encouraged by my recovery, recognizing that I have a long way to go. I was recently told that I was "an inspiration to many" thanks to Becky's regular Facebook updates on my battle.
The newspaper has been a huge support for me, which has allowed me to continue working from home with a reduced workload. After 44 years as a journalist, work also helps me in my therapy.
From all these years of talking to breast cancer survivors, I have learned the value of a support system during treatment and recovery. I cannot say enough about the friends, co-workers, neighbors, family members and my extended church family who stepped forward with help, support and comfort.
But I owe my life to Becky's constant support. I knew she was special for supporting me, but she truly became my Florence Nightingale with constant support – keeping me on track, managing my meds, learning how to help me gain weight and joining me for my daily walks.
I continue to be inspired by the stories of these breast cancer survivors as my own battle continues.
I also keep in mind the stories of survivors who thought they had beaten cancer, only to see it come back in a few years. I know this is a real possibility for me too, but I am also encouraged by the rapid progress in cancer treatment that I have seen in my own lifetime.
I look forward to reading the latest advancements in my colleagues' stories in this year's special section.