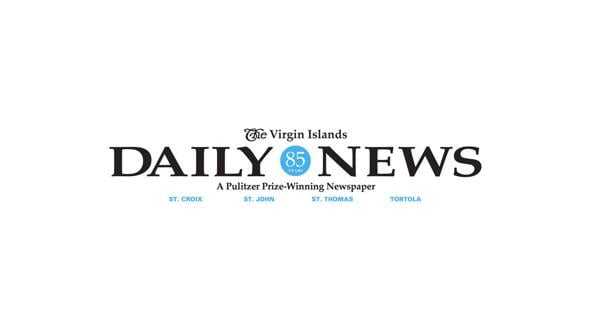 Rankin says DEA operations OK at BVI, denies knowledge of former prime minister's arrest |
TORTOLA — British Virgin Islands Governor John Rankin declined to comment on "ongoing security operations or legal proceedings," after a BVI news outlet published a brief audio clip of Rankin allegedly saying he is authorizing all U.S. law enforcement investigations on BVI soil.
Rankin has repeatedly denied knowledge of the arrest of former BVI Premier Andrew Fahie, and Arron Rahaman of the Governor's office reiterated that denial in a statement provided to the Daily News on Tuesday:
"As the Governor has previously stated, he had no prior knowledge of Prime Minister Fahie's arrest, which took place on American soil and was carried out by American law enforcement. We cannot not comment on ongoing security operations or legal proceedings."
Fahie, 52, was charged in April alongside BVI Ports Authority chief executive Oleanvine Maynard, 60, and her son, Kadeem Maynard, with conspiracy to import a controlled substance, conspiracy to view to engage in money laundering and attempted money laundering.
Fahie and Oleanvine Maynard were arrested in Miami, while Kadeem Maynard was taken into custody in St. Thomas.
Fahie and the Maynards were arrested in an undercover operation by the United States Drug Enforcement Administration, and at least part of the investigation took place in the BVI, according to documents filed in the United States District Court of southern district of Florida.
Agents said they recorded the trio discussing plans to help a self-proclaimed Lebanese Hezbollah group ship Colombian cocaine through BVI ports to the United States undetected by law enforcement.
For example, Kadeem Maynard was secretly taped meeting a confidential source, or "CS" in Tortola in March, saying he and his mother "have been waiting to meet CS since being contacted by members of the Lebanese army". Group," and he had "already started to bond and put things in place."
Federal prosecutors recently filed an opinion that government evidence includes "DEA reports, audio/video files (such as recorded meetings and phone calls) totaling over 8,000 minutes, phone and computer data , WhatsApp communications, Puerto Rico law enforcement reports, and banking records. ."
Rankin reportedly told London-based Tortoise Media in an interview last month that "I give clearance for DEA operations here", and is generally aware of those operations.
A report by BVI News on Monday speculated as to why US authorities may not have informed Rankin of Fahie's impending arrest, but noted that he remained consistent in his denials that he had been informed in advance.