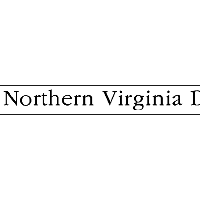 Shenandoah County Supervisors Receive Classification and Compensation Study Update | Nvdaily
[ad_1]
WOODSTOCK – Supervisors in Shenandoah County received an update on Tuesday on the county classification and compensation study of government departments and employees.
The study is carried out by Florida-based Evergreen Solutions, LLC.
Deputy County Administrator Mandy Belyea presented supervisors with a timeline showing that the initial contract with Evergreen was signed in January 2020 and that work began with the company on site in Shenandoah County the following month.
In March and April 2020, employees completed what Evergreen calls a Job Evaluation Tool (JAT), which was reviewed by supervisors. Later in 2020, a salary information market survey was launched with peer localities.
The major delay for the project came between August 2020 and March this year, when Shenandoah County staff mainly focused on COVID-19.
The project resumed in April of this year, with an allocation of $ 300,000 for the first phase of the study currently being approved in the FY2022 budget to meet the 5% salary increases imposed by the 'State for some county employees.
Since July, Evergreen has been updating all employee payroll data as well as market data, with the goal of reaching the recommendation phase of the project in February or March 2022.
"We had to provide the consultants with all of this employee data again. Just like the real estate market, where it's a seller's market, the job market is an employee market. A lot has changed since last year, when they collected market and survey data, "said Belyea. "We went back to those peers and those communities to see what kind of increases they've made over the past year to update that market data."
In providing an update to supervisors on behalf of Evergreen, Dr. Angele Yazbec provided a detailed report on the study process and what some initial results showed.
Yazbec said that, according to survey data, county employees have collectively said they enjoy the collaborative working environment but are concerned about the squeeze in wages between incumbents and new hires. as well as the fact that wages did not match the cost of living.
"In response to all of our findings, we have revised the compensation plan to be more competitive with the market, and we have individually assigned the classifications or positions to a specific compensation level or range within this plan, "Yazbec said.
Currently, full-time and part-time employees in Shenandoah County have 31 pay levels with 17 steps with an increase of 2.5% for each step and a gap of 48.5%.
Regarding the classification review, Yazbec said JATs were able to provide insight into the day-to-day activities and essential functions of employees. Scored positions are based on a composite score, including leadership, working conditions, complexity, decision making and relationships.
"This analysis was just about the job, not necessarily the employee," Yazbec said. "It was not about evaluating performance. This was for us to really understand what employees are doing in their position and provide recommendations to the classification system, such as changing their titles appropriately as needed, as well as providing information on how they can. be remunerated in an appropriate manner according to their functions and responsibilities.
Yazbec said the currently proposed compensation plan would follow an open range with 29 pay levels and a 60% gap for full-time employees with individual classifications using both internal and external equity.
She said the plan allows for the most flexibility.
The remaining tasks of the project, according to Yazbec, include: evaluating the different methods of implementing the plan / revised salary scales; finalize or propose a new option for an employee satisfaction survey; prepare / provide interim and final reports; provide training in study methodology to HR; and provide revised job descriptions.
The county last hired a company to conduct a pay and classification study about 17 years ago. The sheriff's office conducted a stand-alone study that resulted in salary increases and agency employees were added to the county pay scale.
Deputy county administrator Evan Vass said the two sides will continue to refine the results and make them as perfect as possible before the final results are presented to supervisors.
Supervisors Josh Stephens, Steve Baker, Brad Pollack, Karl Roulston, Dennis Morris and Tim Taylor were in attendance for Tuesday's meeting.
Also at Tuesday's meeting, county supervisors:
• Recognized employees with service awards.
• Unanimously approved the reappointments of Larry Beasley (Parks and Recreation), Nancy Barnett (Social Services Board), Gary W. Showman (Equity Council), William Wine (Equity Council), Carl Barnes (Equity Board) and James Weissenborn (Equity Board).
• Unanimously approved Planning Commission items, including special permits for: a commercial campground at 2011 Star Tannery Road; a telecommunications tower on national forest property on Crooked Run Road; a motor vehicle impoundment yard at 28073 Old Valley Pike in Toms Brook; and a Level II home-based business at 2002 Clary Road in Strasbourg.
[ad_2]