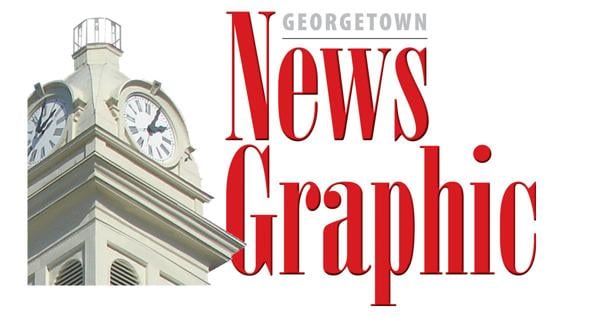 True beliefs against life require our attention opinion
Leaked Supreme Court opinions on Roe vs. Wade have made talks very volatile; strong feelings are expressed regardless of which side of the issue you support. Strong opinions are good. Rhetoric that disregards, demeans and devalues ​​the life of another is not.
Pro-Lifers will argue that Roe vs. Wade's tipping over is essential to protecting endangered life.
It's true: A baby in the womb is vulnerable. My cousin Zach's life is also at risk as he lives with Down Syndrome; A doctor's advice before Zach was born suggested an abortion, thank God that advice wasn't followed.
My dear Shawn's life is also vulnerable and a broken healthcare system keeps him behind the 8-Ball, leaving him without options and like too many others; How does our healthcare system show respect for the lives of our most vulnerable who need care?
A worker – a valuable, a nine-year fine worker – unfairly paid, surviving or not at the whims of a greedy or simply callous employer, is vulnerable. Payday loans only make matters worse and further degrade the dignity of life.
Elderly people, whose neglect and substandard care are amazingly inhumane, are at risk.
Our homeless are at risk, as are those roaming our streets with mental health issues; too often we just pretend not to see them. Or maybe too many of us just don't want to.
The addict and the recovering addict are just as vulnerable as the LGBTQ+ individuals I regularly minister to and with.
Faith communities in particular need to take stock of what it really means and entails to respect life or be pro-life vs. be pro-birth. In my ministry I encounter LGBTQ+ people and especially youth, who are often viewed as "less than" and thrown out of "religious" families and churches. If a child is born gay or trans and then lives a hellish existence thanks to a faith tradition that does not respect their life, how can they claim to be anti-life?
I could go on.
The overthrow of Roe vs. Wade may give birth advocates a victory, but until all human beings are afforded the unqualified dignity they are rightfully entitled to and the care of a nation proud to claim responsibility for respect for the voting life and securing a life a child is meaningless. Is correct; until we create structures that will respect and care for this child, this life, to their last breath with unconditional love, educational opportunities, health care, living wages and workers' justice, and care for the vulnerable among us, we cannot say that we are for life. The fact is that we are pro-birth.
How easy it is to respond to the silent cries of the unborn child, but when the deafening pleas and tears of the living urge us to be pro-life and respect their life, we fail miserably. I'm afraid we're deaf too often.
Knocking down hard hearts is important. The overthrow of a culture that is slowly demonstrating a lack of respect for everyone's life must be done with or without written opinions and votes. There must certainly be a collective uprooting of a misinformed mindset that sees birth as a problem in its own right; There must be a corporate metanoia – a total conversion of hearts – before we can truly claim victory as pro-life.
Stan Zerkowski is the director of the Lexington Catholic LGBTQ+ Ministry.